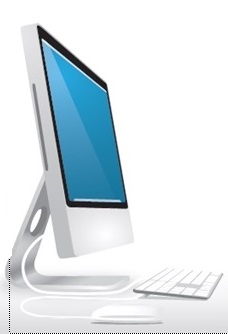 Internet Access
Active Computer Support has the facilities for Internet Access for public use. We have one Window 10 professional computer with Microsoft Office 2010/2019 for internet and office use including printing plus a wireless network if you bring your own tablet or computer. These facilities are available from 9am to 5pm five days a week (Monday to Friday).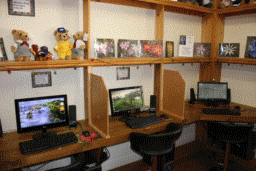 Internet Access
Our Internet computer has Windows 10 Professional 64bit operating system. They are behind a Linux server ensuring your internet access is quick and safe. Highly experienced Staff are available to assist at a nominal fee. This computer is wiped and the operating system reloaded every few months. This computer has ...
multiple browsers (Edge, Chrome and Firefox). Others can be set up if required.
Office Professional - including Word, Excel, Power-point, One-note and Outlook for office and publishing use.
Skype and Zoom with web-cams for voice communication.
Burning software to burn downloads to DVD.
a network colour printer for all types of printing - high volume, colour photo or DVD &/or sleeve.
Office Facilities
Active Computer Support can assist you with any of your office needs, including ...
touch typing of a document from voice recorder or handwritten notes.
setting out of typed material to fit a set template.
preparation of business cards, flyers, pamphlets and brochures.
small volume laser printing of up to 2000 of cards, pamphlets, flyers or brochures.
scanning in of any photo or document of any quality and on any output format.
email or fax any document to any location.
laminating of any document up to A4 in size.
preparation of any word or excel template for mail merge or data entry.